LLF's "Slaves of Justice" team Pulling for Dementia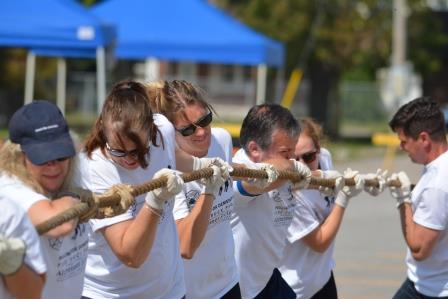 On Friday, September 15th, 2017, our team is looking forward to challenging the other teams to see how fast they can pull a large fire truck weighing approximately 35,000 lbs a distance of 25 feet in the shortest time.
Alzheimer's is the most common type of dementia, an overall term that describes a wide range of symptoms associated with a decline in memory or other thinking skills severe enough to reduce a person's ability to perform everyday activities. Alzheimer's accounts for 60 to 80 percent of cases. Vascular dementia, which occurs after a stroke, is the second most common dementia type. There are many other conditions that cause symptoms of dementia, including some that are reversible, such as thyroid problems and vitamin deficiencies.
If you would like to support LLF Lawyers Slaves of Justice by making a donation to this worthwhile cause, you can do so through the website of the Alzheimer Society, Peterborough, Kawartha Lakes, Northumberland & Haliburton at: http://www.alzheimer.ca/pklnh 
Posted in In The Community