Simcoe Aylmer Square to be named 'LIBRARY COMMONS'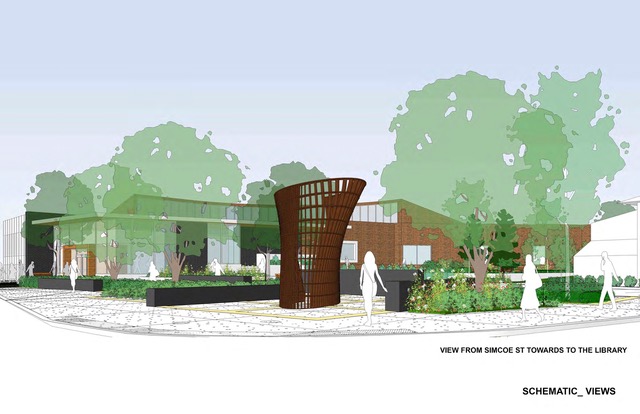 LLF Lawyers and the City of Peterborough are pleased to announce the name "Library Commons" for the City's newest public space at the south west corner of Simcoe and Aylmer streets.
The Peterborough community cast more than 500 votes to select the new name from a shortlist of 7 names that have significance to the location of the square.
View or download the City's Media Release to see the voting results.
Posted in In The Community